Laurent Blanc French coach became a hot option as interim head coach of Manchester United football team to appoint a short-term manager until the end of this season.
Manchester United have sacked Ole Gunnar Solskjaer as head coach on Sunday. The statement said that Michael Carrick will be in charge of the team pending the appointment of interim head coach. Who will take over the team until the end of the 2021-22 season.
The Independent reports that Laurent Blanc has become a favorite to take over as interim head coach. Because the French coach was a former Manchester United centre-back. And had a short period of success. Under the supervision of Sir Alex Ferguson. Won the Premier League season 2002-03 before hanging up his boots.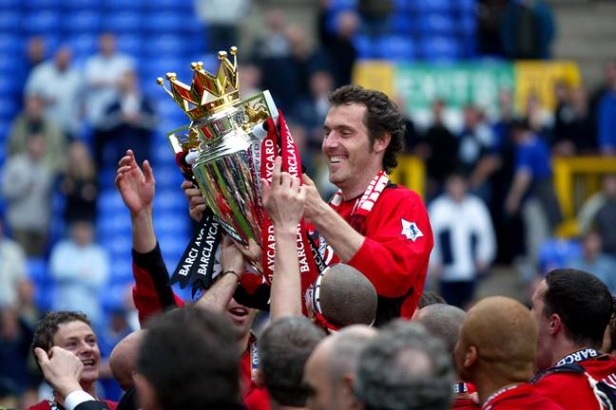 However Laurent Blanc still has a contract with Qatari team Al-Rayan. Who took over at the end of last year.
Manchester United previously appointed Solskjaer as interim manager until the end of the season after sacking Jose Mourinho in late 2018. The Norwegian coach's early performances were unbelievable. until the club had to change the temporary contract to a permanent contract And now is going to follow that plan again.
Laurent Blanc Nantes is a legendary defender of the French national team. Which won the world championship with Team Les Bleus in 1998. Including winning Euro 2000 in 97 international appearances
And scoring 16 goals. Blanch began his career at Montpellier in 1983 playing as an attacking midfielder. Before retreating to control the support later In his stint with Montpellier until 1991. He scored 84 goals in all competitions, making him the club's all-time top scorer to this day.